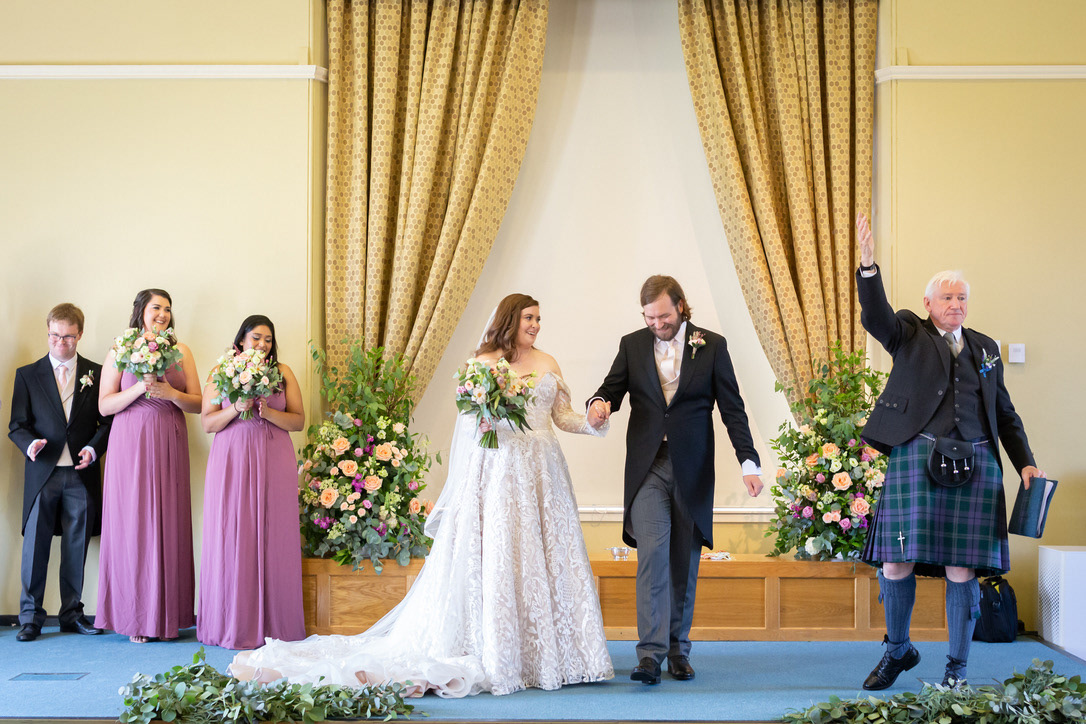 Zoe & Tim travelled from Colorado to St. Andrews for their wedding.
The ceremony took place in the Upper College Hall where large arrangements adorned the stage along with garlands of eucalyptus.
The Reception was held in the Lower College Hall where compote arrangements dressed the guest tables. The bridal bouquets in vases were staged along the top table.
To complement the maids dresses and for a soft summer appeal, the flowers were of pretty shades of pale green, pinks, peaches and pinkie mauves. The butterfly Ranunculus stole the show looking so soft and delicate amongst the blousy  garden roses.
Alison at A Bonnie Wee Cake created a beautiful 2 tiered cake and macaron towers with the colours perfectly complementing the floral and colour theme.
The photographs featured are by What Kristen Saw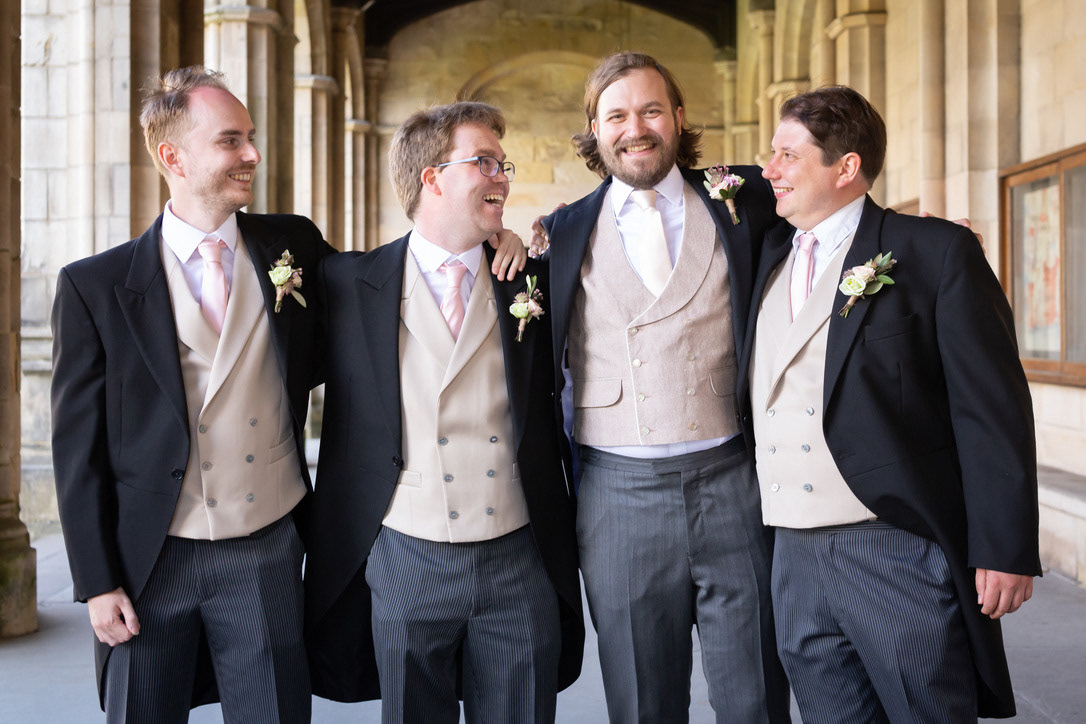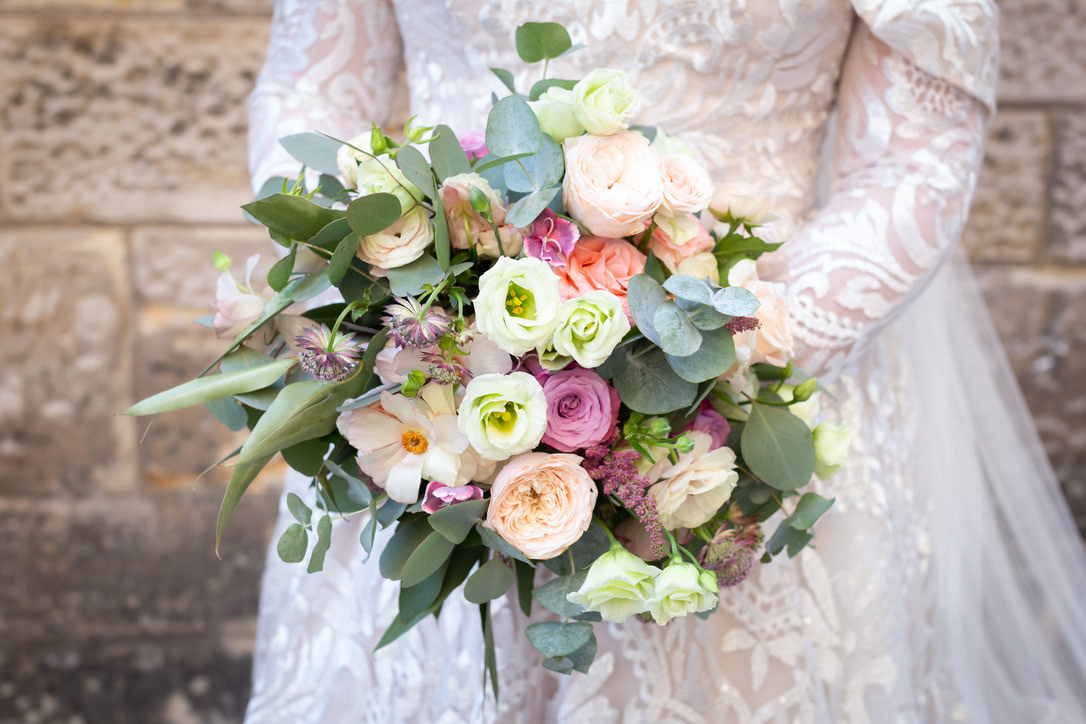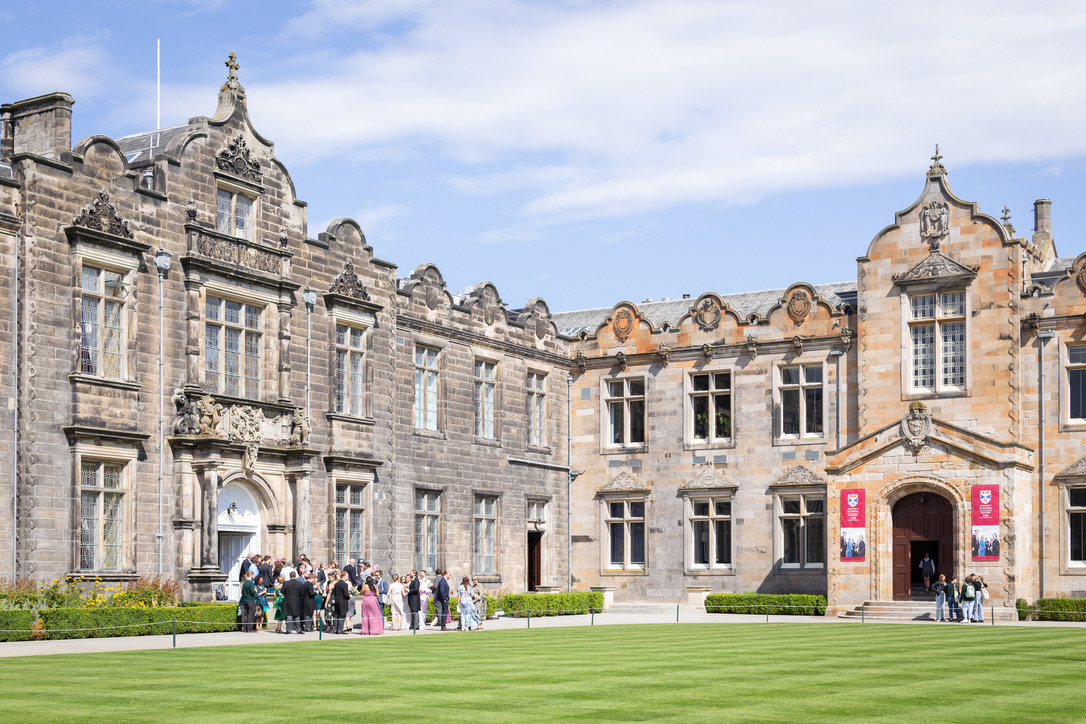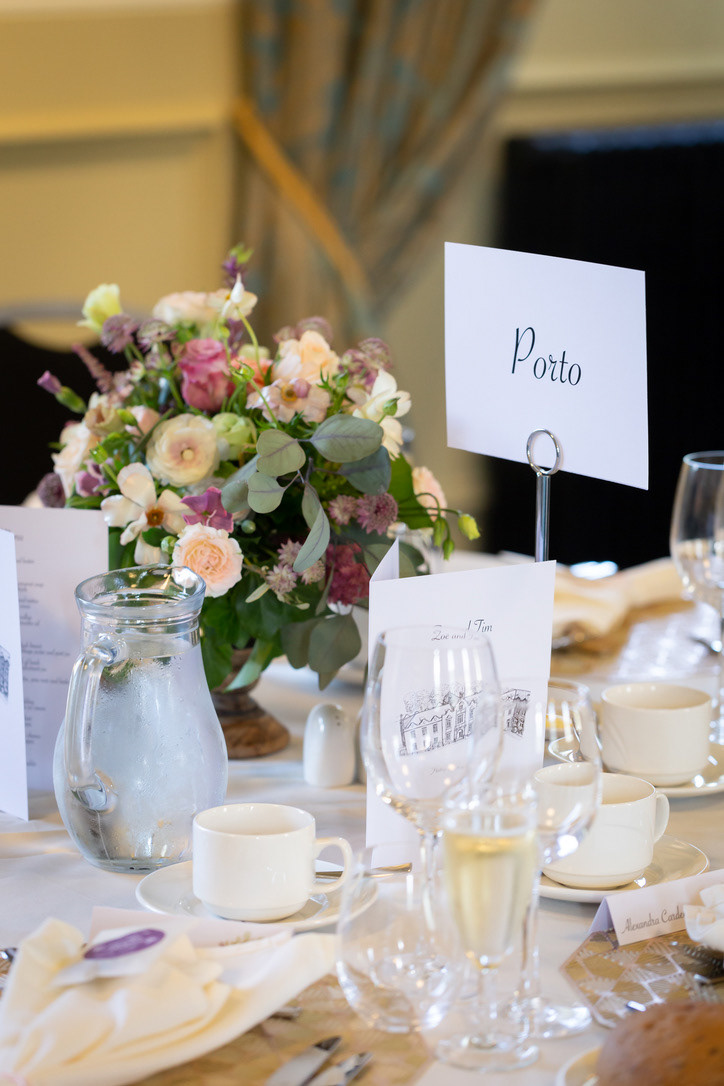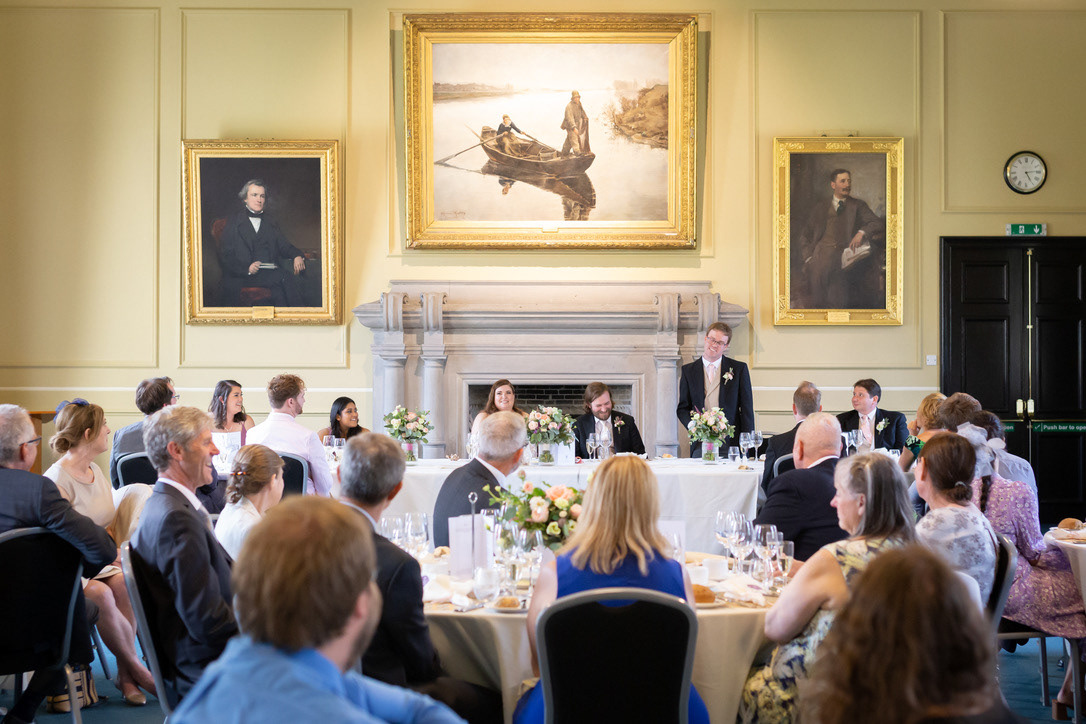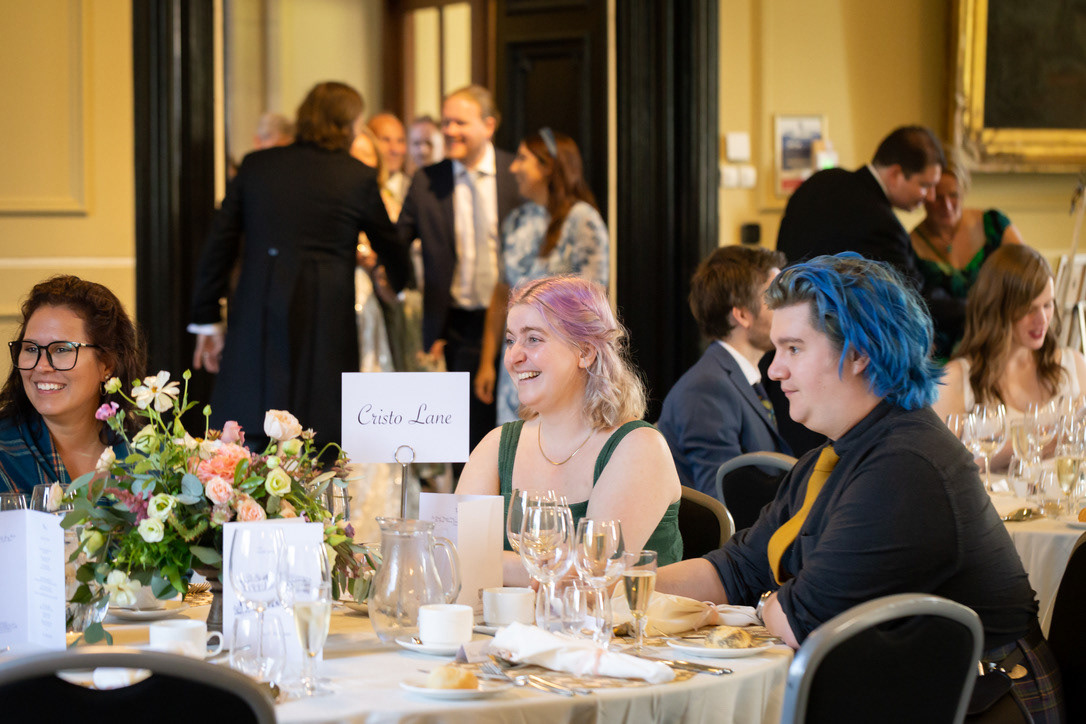 "I was desperate to get a message to be able to say thank you! We really did have the most amazing and special day. Thank you again so so much for your contribution for making it so, we cant say it enough. The flowers were STUNNING, and I loved very single piece. They were so perfect. so much so I had to travel with my bouquet so I could enjoy them for as long as possible during our journey south. they looked just as beautiful a week later as they did on the day" Zoe