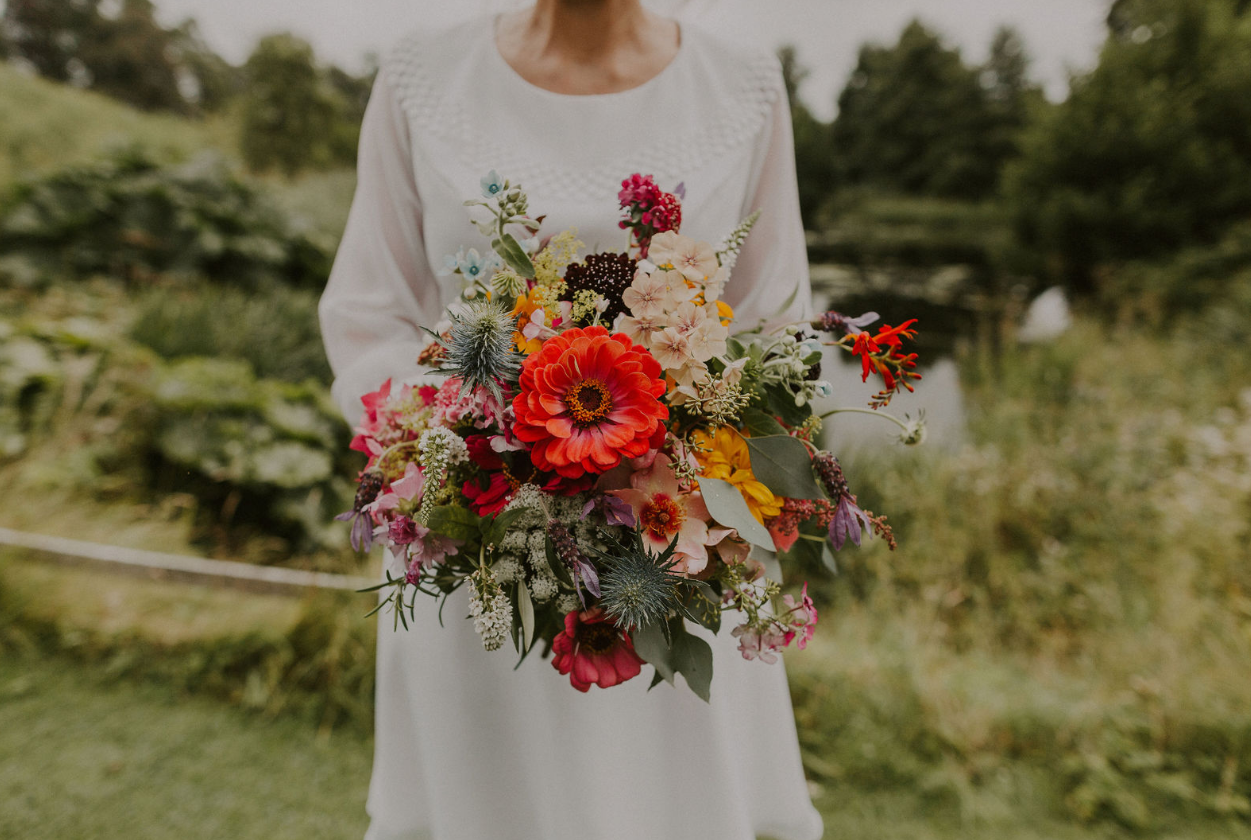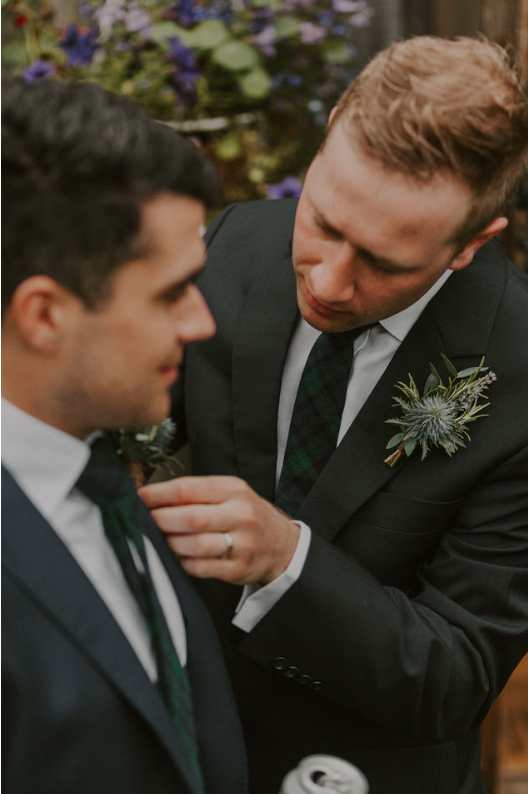 "The flowers were absolutely stunning!!! You did such an incredible job! They were exactly what we wanted and really set the tone for the whole day. I cannot thank you enough for making our wedding day magical. I received non-stop comments on the flowers with most saying they were the best they've seen. We really appreciate the hard work and effort you went to, particularly with the challenging weather that week and on the day!" Brigette 
Amy & Greg's wedding decor combined the use of artificial and fresh flowers to create multipurpose designs that were initially used to create a gorgeous ceremony setting before being transferred to the Pavilion for the reception. Even little Olive the dog was given a makeover with a coordinating floral collar and lead- such a cute ring bearer!
Lining the aisle were garden inspired arrangements with a bed of moss and scattering of rose petals set to the base. Additional designs on raised wooden stump were arranged to the rear of the aisle chairs with raised pots of fresh lavender for scent.
Set to the front was the Bamboo Arch with a side accent display that was wild and colourful with soft finishing drapes. Moss and ferns with scattered petals were set to the base accentuating the ceremony setting. Set to the side was the registry table which we decorated with a floral log arrangement, foliages and rose petals. The overall look was so pretty and completely transformed the room with summer colour, textures and scent.
All designs were moved across to the Pavilion with the garden arrangements set on the guest tables and corner features created at the end of the top table. A customised table plan with a rich blue background and floral accents welcomed the guest directing them to their tables.