"Now the wedding madness is slowing down we want to thank you both so much for all your help. From the minute we seen your pictures two years ago, there was no doubt in our minds on who would be doing our flowers. Every hurdle that we've went through whether it's changing designs, or all the covid postponements, you have been so accommodating and so creative. 
Your flowers on the day were truly stunning and every single person at the wedding and Balbirnie in general commented on them. You really did bring our visions to life and it was better than we could ever have hoped for. We honestly can't thank you enough, and will be recommending you to everyone we speak to about the wedding." Calley and Laurie (Balbirnie)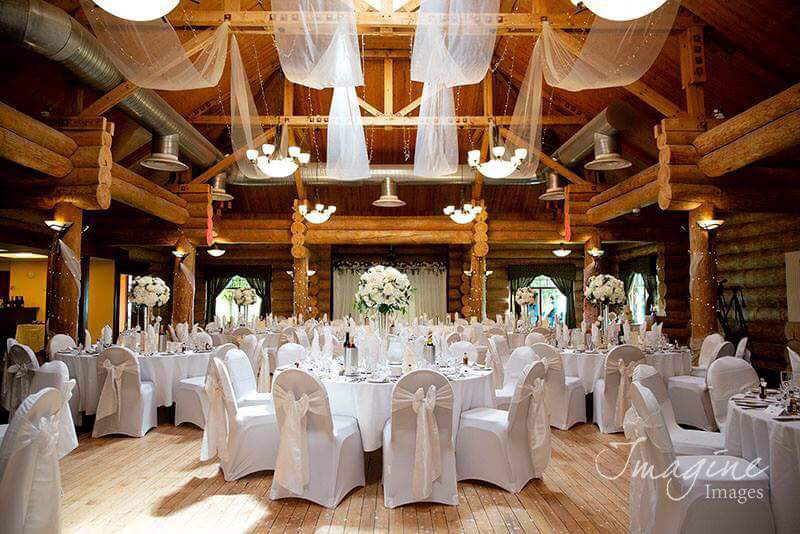 "Wow wow wow. Where to begin... thank you so much ladies for bringing my ideas to life with your flowers! Thank you for your constant support answering all my emails and not killing me when I would constantly change my mind! Our bouquets and centrepieces were absolutely stunning and it was exactly as I'd imagined and hoped they'd look! I was in love with the gorgeous flowers on the back drop too and everyone said how beautiful you made the venue look with your flowers! I'll always recommend you to anyone who asks me for a wedding florist from now on. Thanks again xox" Jordan (Piperdam)
"We originally booked Stucio & Waow for our 2020 wedding and had to postpone to 2021, throughout this process they couldn't be more helpful and accommodating through what was a stressful time. Our wedding flowers were absolutely beautiful, amazing quality and we couldn't recommend Stucio & Waow more! Jenni was very prompt at replying to any questions/emails in the lead up to the wedding and very helpful. Thank you so much again we just loved our flowers" Nicola (Apex Hotel Dundee)
Stucio & Waow created my bridal bouquet and my bridesmaid and they were absolutely stunning and exactly what I wanted and even better than I envisioned! Thank you so much" Darcie ( Balbirnie)
My husband Scott and I just wanted to write to you and say a huge thank you for the amazing flowers on our wedding day. They were just as I had imagined and even better! Everyone commented on how gorgeous they were and they are still going strong even now.Thank you also for seamlessly moving all of the arrangements after the ceremony - your help was much appreciated! We hope you had a fantastic Christmas and we wish you a happy new year" Mr and Mrs Lang (St Salvators Chapel & Forgans St. Andrews)
Stucio & Waow did all my wedding bouquets, buttonholes and signing table piece on Sunday for my wedding at Forbes of Kingennie. The flowers were delivered beautifully in boxes with names and instructions. Every bouquet was beautifully put together and they complimented our dresses perfectly. We received many compliments on our flowers.
Thank you so much for helping to make our day perfect xxxx" Sarah ( Forbes of Kingennie)
I can't recommend Stucio & Waow highly enough for wedding flowers, not only were the flowers stunning (and exactly what I imagined), but they really pulled out all the stops to accommodate us at short notice when we decided to move forward with a new wedding date. We have had so many compliments on how beautiful the flowers were and they really helped to make our makeshift wedding venue pop. Weddings may be small right now but they can still be beautiful" Lyndsay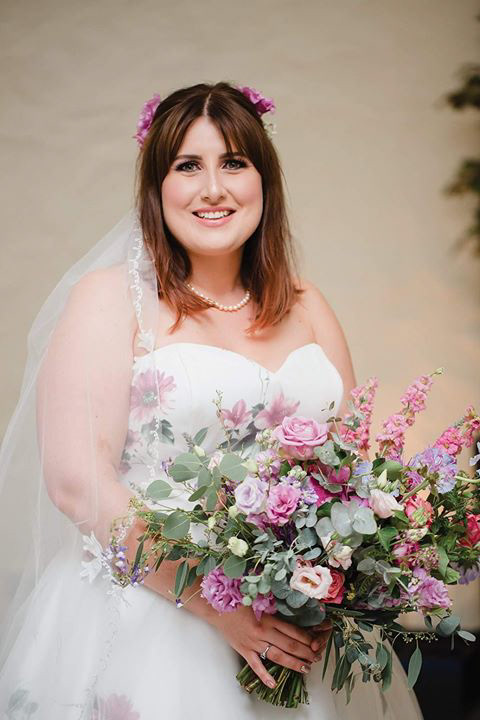 " Thank you so much again for my beautiful flowers....You gave me such beauty to always remember! " Jo (Bachilton Barn)
"Thank you so much for the lovely flowers. They were stunning. I loved the look you created for us. It was exactly what I pictured" Rachel (The Italian Grill)
Massive thanks Jenni !! From the gorgeous bouquets, arch and chair decor .Everything was just perfect !! I would highly recommend your amazing service. Regards Sarah x" ( The Fairmont)
"Oh my word the flowers on Saturday were amazing. They were beautiful. We've heard nothing but good things all day. Cannot thank you enough for your help" Ruth ( Cambo House)
"Hope you are well, just wanted to say a huge thank you for providing the flowers for our wedding, they were absolutely stunning and the guests thought so too! Couldn't recommend you guys enough. I've attached a couple of photos so you can see the flowers in action"Chris and Sarah (Dundee West Church & Forbes of Kingennie)
The flowers were just perfect. Everything I imagined and more. We had so many compliments on them. So classic-just beautiful. What a talent. Thank you"~ Carolyn (Forbes of Kingennie)
"There are honestly no word to express how delighted we were with our flowers for our wedding on the 30th June at Errol Park. Having gone to my consultation armed only with a colour scheme I felt totally at ease leaving the final bouquets designs in Stucio & Waow capable hands and my expectations were exceeded when the flowers arrived on the day of my wedding. All our guests raved about how beautiful they were (as did we!) For any unsure brides I highly recommend putting your trust in this wonderful florist as they made my day spectacular . Thank you, Mr & Mrs Bunce x" (Errol Park)
" Love, Love, Love, Love, Loved our flowers! I absolutely loved what you created and it just made our decor look amazing. the hoop and the arch were gorgeous. I loved the boxes on the tables too. We had so many compliments about our flowers. I would not hesitate in recommending Stucio & Waow , Gemma" (Rufflets)
"Just wanted to thank you so much for our flowers on Saturday, they were honestly the most beautiful flowers I have ever seen. The colour were just gorgeous and exactly what I imagined them to look like. My bouquet OMG I loved it! All my guests complimented them too!"~ Ala
nnah ( Forbes of Kingennie)
"I just wanted t message and say thank you so much for my gorgeous flowers. They exceeded my expectations and were exactly what I wanted and my hair piece.......I actually liked it better than my dress!" Dawn ( The Old Course Hotel)